"Equitable and Quality healthcare services for all. "
NAWEC developed a four-pillared strategy to build strong health systems
NAWEC's essential link to the communities in the Nama sub-county. Since the COVID lockdowns in May 2020
Strengthening government health centres is the key to the sustainability of NAWEC's community health approach
Providing support to our partner health facilities and CHWs. The NAWEC team travels to hard-to-reach villages
upgraded to level III during the pandemic period. COVID restrictions limited access to safe birthing facilities
NAWEC HC III Client Visits
Deliveries conducted at NAWEC III
Clients in NAWEC weekly outreaches
Home visits conducted by Nama Wellness CHWs
Days of Support visits to government HCs
We strengthen health systems through an actively engaged and Professional Community Health Workforce.
Nama Wellness Community Centre (NAWEC) was founded in May 2014 and is headquartered in Lukojjo Village, Nama sub-county, Mukono District, Uganda. It has a long tradition of providing high-quality health care to the people of Mukono and its surrounding areas, specifically focused on women and children.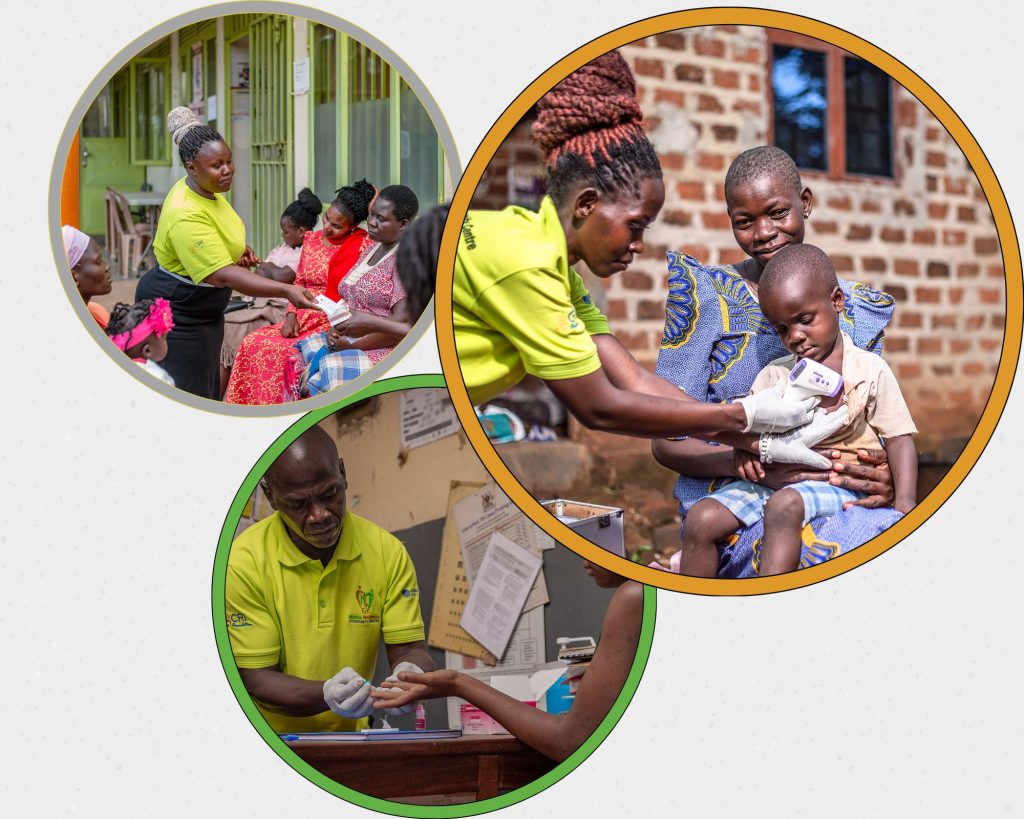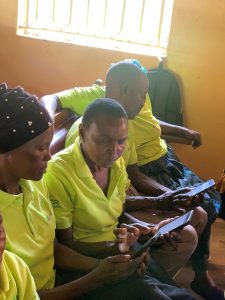 Since time in memorial, Community Health Workers (CHWs) like Harriet Nalugo have had to bear the burden of carrying heavy registers from door-to-door providing health
Read More »
Nama Wellness with support from Ministry of Health-Uganda, Community Health Impact Coalition (CHIC) and Stanford Centre for Health Education launched the CHW advocacy training in
Read More »
NAWEC Nutrition Program The program started as a small clinic activity in 2016, which was later incorporated into the community health program in June 2020
Read More »
Download our annual report
Providing high-quality health care to the people of Mukono and its surrounding areas
NAWEC's proactive response
We made the decision early in the COVID-19 pandemic to continue and even
intensify our efforts to strengthen high-quality community health services in the Nama sub-county.
While the COVID-19 pandemic was destabilizing and caused great suffering in our community, we have come out of it stronger and with an even greater bond with the communities we serve.
The role of CHWs in ensuring that more mothers deliver from a health facility
Awori a 26-year-old had lost three of her previous babies and she believed that her co-wife was responsible. For these three pregnancies she had never attended any antenatal care visits at a health facility and all the deliveries were under unskilled birth attendant. On her fourth pregnancy she was discovered by a CHW supported by Nama Wellness. She was convinced by the CHW to attend antenatal but still believed that if she was to deliver, it would have to happen at traditional birth attendant (TBA). During her continuous follow up visits, the CHW talked to Awori about going to a health facility for delivery giving her hope that this time there are better chances for her baby to survive. However, the expectant mother did not have transport to take her to a health facility. The CHW called for a van from Nama Wellness that transported Awori to Mukono hospital where she delivered a baby boy and her narrative will never be the same again!
Dovetail impact Founndation
Community Health Impact Coalition
Crown Family Philanthropy